€9.90
(incl. VAT / VAT varies based on the delivery address)
The Dermaroller Roller Cleaner is an indispensable product for anyone using microneedling products. The alcohol-free cleaner has been specially developed for the Original Dermaroller and the Dermaroller Beauty Mouse to remove germs and flakes of skin. It ensures hygienic application, reduces skin irritation and inhibits microorganisms. Quick and easy to apply for safe microneedling.
Description & Features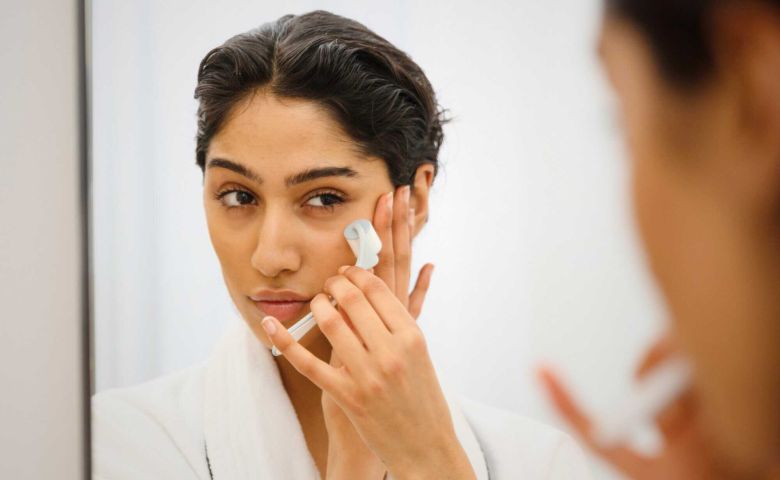 Hygiene and cleanliness
The longevity and hygiene of your Dermaroller and Beauty Mouse can be ensured with our Roller Cleaner. Thorough cleaning of the roller heads after each use is crucial to avoid skin irritation and ensure hygienic application. The Dermaroller Roller Cleaner has been specially developed for this purpose. The alcohol-free cleaner is sprayed onto the roller head from different angles and effectively removes dead skin cells and bacteria. It should also be noted that microneedling products are for personal use only and should not be shared.
Quick and easy cleaning
The Roller Cleaner is ideal for keeping the rollers of the Dermaroller and Beauty Mouse clean. The composition of the Roller Cleaner prevents the development of microorganisms and removes dead skin cells. By simply spraying it onto the roller heads, a safe and clean microneedling application can be ensured.
Product Details
Description
Area of application: Cleaning the Original Home Care Dermaroller and the Dermaroller Beauty Mouse Skin types: Suitable for all skin types except for skin prone to neurodermatitis
Benefits
Cleaning the roller heads of Beauty Mouse and the Original Dermaroller
Quick and easy to use
Inhibits the development of microorganisms
Application
Cleaning the dermaroller and the Beauty Mouse after each application is necessary for safe use. The New Natural Line Roller Cleaner is not suitable for use on the skin.
Cleaning: Rinse the roller head under warm running water after use on the skin. Shake the Dermaroller or Beauty Mouse dry.

Application: Spray four times all around the roller head. Then leave the roller to dry and store it safely in the storage box provided.
Ingredients
Aqua, Phenoxyethanol, Sorbitol, Cocamidopropyl Betaine, Chlorhexidine Digluconate, PEG-7 Glyceryl Cocoate
Features
Dermaroller HC902 and Beauty Mouse are reusable devices. For a safe reuse the roller heads must be cleaned thoroughly after each use. Otherwise, a hygienic application can not be assured and this could lead to skin irritations or inflammation. For cleaning Dermaroller HC902 and Beauty Mouse devices, Dermaroller has especially developed the Roller Cleaner. This alcoholfree cleaner should be sprayed onto the roller head from various different angles to help remove any skin scales or germs. All microneedling devices must only be used by a single person and must not be passed on to anybody else.