Reviews
Read the genuine feedback and reviews from our valued customers.
I have been using the hair lotion regularly for about 2 months. My hair already looks fuller. The smell could be better, but the active ingredient is good.
I was recommended the Dermaroller by a friend for my acne scars.
I thought it would be a bit painful, but it doesn't hurt at all. We'll see what the result is, but so far I'm very satisfied.
Of course, cellulite does not go away without further measures, but I have tried many firming creams and this one has convinced me. My skin looks firmer straight away.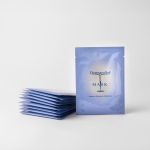 The Mask is just great.
Since I started using the Hyal-C Serum, my face has literally been glowing. In combination with the other Dermaroller products, my skin has improved incredibly within a few months.
Thank you!
I've already tried a few vitamin C serums, but often didn't tolerate them so well due to very sensitive skin. However, this serum also contains almond oil and hyalorone. Much better tolerated by my skin. In combination with the Dermaroller Moisturizer, which I apply after the Hal-C Serum, my skin feels supple all day long.
The complete package to fight blemished skin! The products are easy to apply and are well absorbed. I think the dermaroller makes all the difference because it removes dead skin cells and stimulates blood circulation, which makes the products work even better for me. Recommendation for anyone who struggles with blemished skin!
The set is really great, the products are easy to apply and the skin is well moisturized, especially in winter! I was particularly impressed by the Dermaroller because it stimulates blood circulation and is the perfect complement to the products. Pleasant on the skin, great smell, very effective - everything you need.
I have been looking for good products for my very dry skin for a long time and finally found them at Dermaroller! My skin is now glowing and looks beautifully nourished. A must-have for dry skin!